Let's celebrate plain language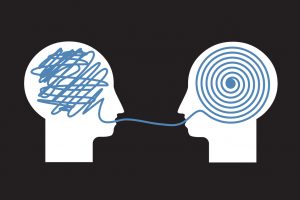 Plain language week—October 11–15—is approaching and it's time to celebrate. In the past, festivities have included public demonstrations, conferences, and art and music exhibitions of plain language. Sadly, there is no special feast or street party celebrating plain language this year—no doubt because of the pandemic—but it's still a good time to talk about plain language and why it's so important.
Let's back up for a minute and take a look at what plain language is. Plain language is communication designed to be quickly and easily understood. It avoids jargon, verbose language, and anything extraneous. The structure is clear and straightforward so that the reader can find, understand, and use the information to meet their needs. It usually has a conversational tone, and words are carefully chosen so the text is accessible. Design also plays a big role: breaking up text and adding visuals can help readers navigate the text more easily so they can find and understand what they need to know.
The plain language movement began in the 1970s in the United States. The US government embraced it in its documents for the public, as did many lawyers and legal aid organizations. President Barak Obama put it into US law on October 13, 2010, with the Plain Writing Act. Closer to home, British Columbia lawyer and plain language editor Cheryl Stephens co-founded Plain Language Association International (PLAIN), and she continues to be a strong advocate for plain language both locally and internationally.
The need for plain language is often associated with government, legal, and health care organizations, but concepts of plain language can apply to all writing, editing, and communication. Because plain language increases readers' understanding of text, it can often save organizations both time and money. If writing is clear in the first place, organizations spend less time explaining information to people. Many plain language advocates assert that plain language is also a civil right. Plain language breaks down barriers in society by making information accessible to everyone.
When I worked at Legal Aid BC, plain language was fundamental. Writers and editors worked with lawyers to explain complex legal processes in the clearest language possible so that as many people as possible would understand their rights and the laws that affected them. After writing, editing, and design, publications were tested with users to ensure that the messages were clear. If there was any confusion, we would go back to the drawing board and revise.
Plain language tips
The core of plain language is knowing your reader. What do they need to know? Why are they reading? What can you do to help them achieve this? If you're new to plain language, here are a few tips to get you started:
Use common words familiar to the reader
Write in a conversational style
Use shorter phrases and sentences
Use concrete words
Use active voice when possible
Use good design to improve comprehension
Avoid abbreviations
Avoid negatives
Avoid weak verbs
For more information on plain language
There are many resources—books, style guides, articles, videos, and blog posts—that provide more information on plain language. Below is a select list of some of my favourites.
Associations
If you want to join an association, three major plain language associations to check out are Clarity, Center for Plain Language, and Plain Language Association International (PLAIN).
Plain language training