The Bake Sale, Book 3 in the Meg and Greg series, is now available!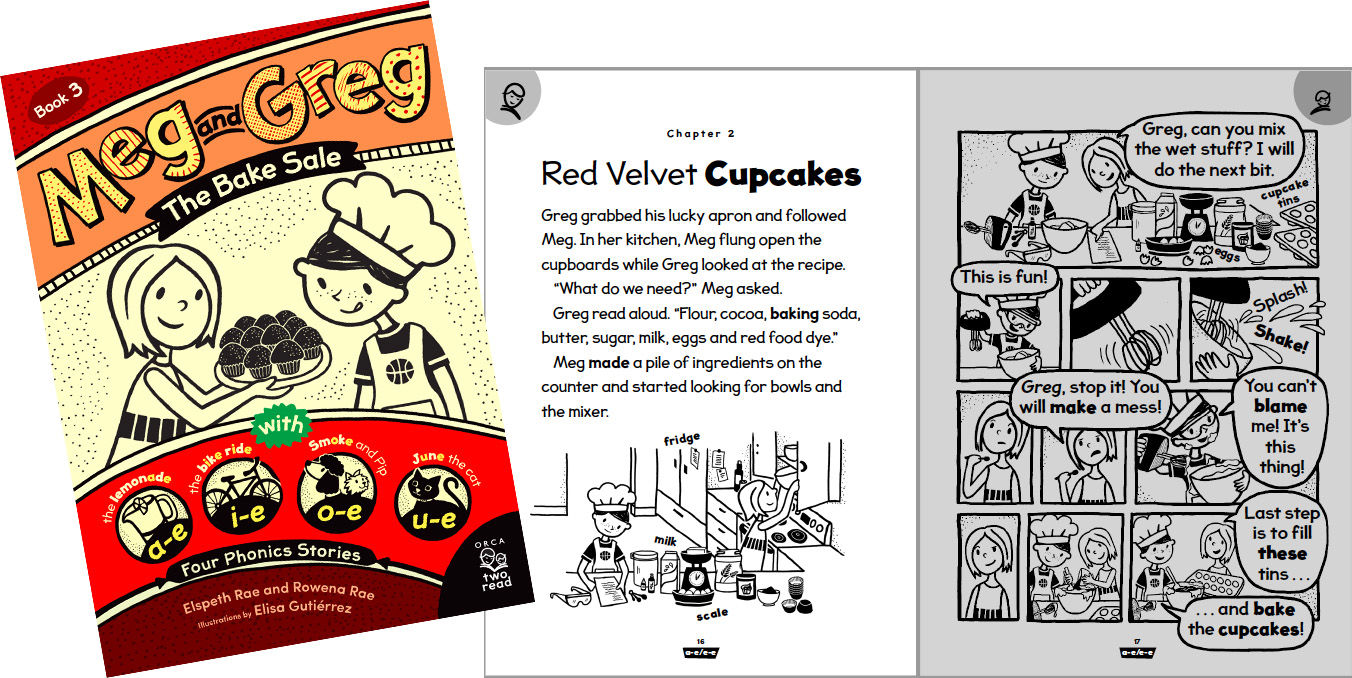 Congratulations are in order for partner Rowena Rae and her sister, Elspeth Rae!
Rowena and Elspeth have just published The Bake Sale, Book 3 in the Meg and Greg series. The Meg and Greg books are geared toward emergent readers, specifically those with reading difficulties and learning disabilities, such as English language learners and kids with dyslexia. The books are designed to appeal to readers between the ages of six and nine, who may be learning to read later than is typical.
In The Bake Sale, not only do Meg and Greg hold a successful bake sale, but they also save the day for Greg's mom after a flood at her ballet studio, and they rescue two dogs that slid down a slope and a lost cat and her newborn kittens. The Bake Sale focuses on silent e words like sale, these, ride, slope, and cute.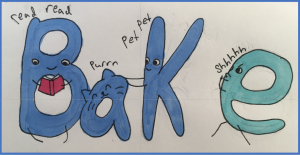 For more on the silent e (also called the magic e or bossy e, says Rowena), check out "In praise of the silent e," a previous article on the WCEA blog. To learn more about the Meg and Greg books and Rowena and Elspeth's writing process, read their interview with BC Booklook from last fall.
We can't wait to see what Rowena and Elspeth (and Meg and Greg!) get up to next!