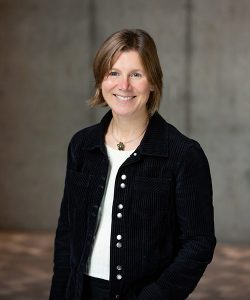 As a child, Lucy loved reading and being read to. But it was only when she enrolled in Centennial College's Book and Magazine Publishing program that she realized she was following in the footsteps of her family's long line of writers, poets, editors, and letterpress printers.
Lucy's first editing job was with Malcolm Lester Books in Toronto. After moving west, she worked in-house with Douglas & McIntyre and Greystone Books for more than a decade, where she edited an award-winning collection of cookbooks as well as art catalogues, architectural monographs, outdoor guides, and illustrated histories. In 2010 she received the Tom Fairley Award for Editorial Excellence from Editors Canada.
Today, she works as a freelance editor for publishers, non-profit organizations, and educators and with Greystone Books as an editorial associate. She specializes in helping subject-matter experts shape and clearly present their ideas for readers, particularly in the areas of health, wellness, food, wine, nature, environment, art, and business. She also edits works in translation, and proofreads a wide variety of material, from novels to policy papers to manuals and video transcripts. Lucy sits on the executive of Editors BC.
Away from her desk, Lucy spends her time bicycle touring, cross-country skiing, running, and poring over maps planning her next backcountry adventure.