Welcoming our new partner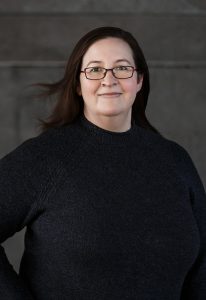 We are so pleased to announce that Amy Haagsma is a new partner of West Coast Editorial Associates effective today, October 1, 2020.
Amy, based in Langley, specializes in copy editing and proofreading non-fiction materials, with a focus on technical communication and academic writing. She is a Certified Copy Editor and Certified Proofreader through Editors Canada, and her many contributions to that association include co-chairing the national conference in 2016 and holding executive or committee roles with the BC branch for seven years.
In addition to having terrific editing chops, Amy is a graphic designer, preparing book and report layouts and cover designs. She's a web and marketing whiz too, designing and managing websites and handling social media for a variety of clients.
We have long admired Amy for her work and her contributions to the editing community, and we are simply delighted to welcome her into our partnership!