Shining the light on 2021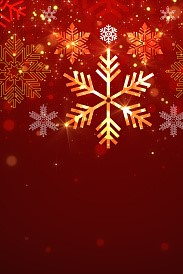 Amid the darkness of winter—not to mention year 2 of living through a pandemic—we WCEA partners choose to celebrate some highlights of 2021. We have drawn from our professional life, but each of these highlights has also brought great personal pleasure.
Amy's professional highlight of the year was working on an author website for former partner Frances Peck. Frances's first book, The Broken Places, is coming out this spring from NeWest Press, and we are all excited for her debut!
Audrey's 2021 pick was working with Ian Hanomansing on Pandemic Spotlight: Canadian Doctors at the Front of the COVID-19 Fight. She has appreciated his calm, thoughtful news reporting on CBC for years and went a bit fangirl when she was asked to edit his book. The manuscript needed little work, the profiles of infectious disease doctors are fascinating, and author royalties go to a scholarship for medical students at UBC.
One of Barbara's highlights was working with BCcampus to adapt, write, and edit a series of mental health courses for post-secondary institutions. All year she worked closely with an amazing development team and counsellors from around the province to create training materials for faculty, staff, and students. Barbara has found this work both challenging and fascinating, and it has made her hopeful that universities and colleges are taking mental health seriously and being proactive in supporting students.
Lana celebrated seeing the business history book she's writing for Smith Bros. & Wilson come together. The BC-based general construction contractor will be marking its 125th anniversary in 2022, and the commemorative book project has featured a terrific client team, a compelling story of both triumph and tribulation, and a chance to spend time with century-old newspapers and company records—a happy bonus for local-history-loving Lana.
Lucy's professional highlight of the year has been joining the faculty at the Foundation of Administrative Justice (FOAJ). The Foundation provides training for staff who work in tribunals and on appeals boards and arbitration committees for local and provincial levels of government, universities and colleges, and professional associations and unions. FOAJ has made plain language a core course in its certificate program and is working toward clearer language in all of its communications.
Merrie-Ellen delighted in proofreading Luschiim's Plants: Traditional Indigenous Foods, Materials and Medicines, by Dr. Luschiim Arvid Charlie and Nancy J. Turner. Her only problem was that she became so absorbed by Luschiim's encyclopedic knowledge she had to remind herself to proofread. She was thrilled to have the chance to work on a book by Nancy Turner, whose previous books occupy most of the ethnobotany section of her library.
Of all the interesting material Rowena reads as an editor, top of the list this year has been articles for Hakai Magazine, which publishes stories on coastal science and societies. She has edited articles with such intriguing titles as "The Dogs That Grew Wool and the People Who Loved Them," "Hitchhiking with Bloodworms," "Raising Baby Sharks from the Dead," and "What Whale Barnacles Know."
For Ruth, nothing is better than the rare combination of talented, respectful authors; important subject matter; and the opportunity to have her hand in a project from its inception to birth. Pure Grit: Stories of Remarkable People Living with Physical Disability, by Lily Collison and Kara Buckley, reveals the successes and struggles of 19 amazing individuals who are accommodating disability while pursuing their dreams.
WCEA's collective partnership highlight was meeting all together this month—in person—for the first time since March 2020! We look forward to more highlights in 2022, especially celebrating WCEA's 30th anniversary!
What was your professional highlight of 2021?