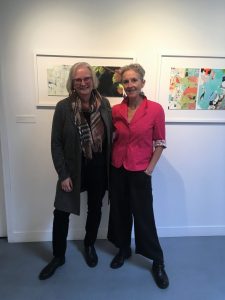 Congratulations to former WCEA partners Georgina Montgomery and Louise Oborne on their first collaborative art exhibition, Seen | Together.
Opening today, October 15, at Errant artSpace in Victoria, the joint exhibition was a year in the making and a long-time dream of the pair, who "retired" from WCEA in 2018.
If you're not in the Victoria area or can't make it to the gallery before the exhibition closes on October 24, you can check out the compelling works online.
We're so proud of our talented partners. Bravissimo!