What's the point of an editor?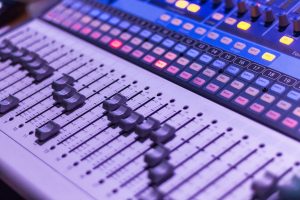 The big question for many people working for the first time with an editor is, why? Why is this step needed? Why must I allow my finely honed work to be trod on by someone who's not a subject matter expert or who doesn't understand the delicate subtleties of my thinking?
Various fears—of being "corrected," of seeing one's carefully built structure chipped apart, of having one's unique voice stifled by an insensitive nitpicker with a personal agenda—often leave a writer dubious about the value of being edited.
True, most people recognize that an editor will sweep for typos and muscle the grammar mop around. Alas, however, the full breadth and depth of what a professional editor brings to the table remains far from common knowledge. The Professional Editorial Standards, of Editors Canada, is helping get the word out. And many websites provide information that an editor can send to new clients to show the extent of what editors do (see, for example, the definitions of editorial skills of Editors Canada) and the specialized editorial skills used in particular subject areas and genres.
But, after years of experience in the editing and writing world, I've also adopted another way to help set the stage for a successful working relationship. This approach—as part of an informal introduction I send to a new client—aims at framing the bigger picture of the writer–editor relationship and getting away from talk of nits and personal agendas.
The gist of my pitch goes like this (tweaked as needed to suit the client or project):
Please think of me as your ally, the person who has your back as you walk out into the world on these pages. This is your show, your TED Talk moment, your runway, and I'm here to help your appearance be memorable for all the right reasons and none of the wrong ones.
I'm going to be your lighting and sound engineer, makeup artist, dresser, prompter, PR person, safety marshal, and more. I'll do all I can to prevent unflattering lighting, screechy speaker feedback, a wardrobe malfunction, tripping hazards, and a bloated program that will lose the audience.
If I suggest cuts to your content, it's because I want to help you bring the high-grade material to the surface so it's not buried in heaps of other information. Together we'll mine, shape, grind, chisel, and polish your best content into idea and information gems that people will remember (again, for the right reasons and not the wrong ones).
And if I say, "Not sure this is working [for this reason]; consider recasting"? That's because, in my professional opinion, some of the content simply isn't getting your meaning across clearly, making logical sense in the context, or fitting well now that other changes in the material have occurred. This is my nudge for a retake, asking you to rethink a piece and come at it from a fresh, new angle.
Plus I'll sweep for typos and swish the grammar mop about. It's all part of the service.
For many new clients I've had, this kind of description is a game-changer in their understanding of the writer–editor relationship. They come to see that no better ally could they have than an editor who's set on helping them succeed.
**********
A final note on recasting. With West Coast Editorial Associates marking its 25th anniversary this year, I've been thinking a lot about the group's forging back in 1992. We've always been strong and unified, but it's the occasional rethink—of structure, policies, partner makeup—that's kept us that way.
As it happens, I'll be doing some recasting of my own soon. On December 31, I'll box up my editing and writing tools after 30+ years, 21 with WCEA. (Partner Louise Oborne will be doing the same. Two new talents, Barbara Johnston and Rowena Rae, have just entered the partnership.)
Between now and my sign-off I know that, like every writer advised to consider recasting, I'll have moments of thinking, "But, but—it's just fine the way it is! Why change a thing?" And then I'll listen to that wise inner editor, my ally, who suggests there's opportunity here for a fresh, new angle … and I'll realize that this advice is exactly right.