New novel by a WCEA alumna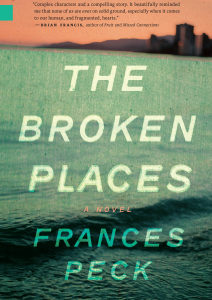 Congratulations to WCEA partner alumna Frances Peck on the publication of her debut novel, The Broken Places, officially out in April 2022 from NeWest Press and available for preorder in bookstores now.
Frances is part of the lineup at the Federation of BC Writers' Regional Spotlight: North Shore Writers' Association on March 29, and more readings and appearances will be coming this spring.
Three cheers from all of us, Frances!