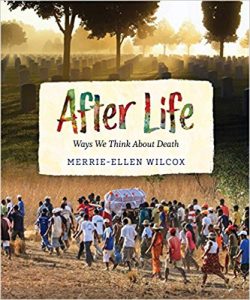 Congratulations to WCEA partner Merrie-Ellen Wilcox, whose new non-fiction book, After Life: Ways We Think About Death (Orca Book Publishers), is launching in Victoria on September 8 (see time and place details below).
Books will be available for sale, and a portion of the proceeds will be donated to Learning Through Loss.
All are welcome, so if you're in the Victoria area, come out and say hello to Merrie-Ellen in person!
Where: The Baumann Centre in the Wingate Studio, 925 Balmoral Road, Victoria.
When: Saturday, September 8, 2 pm.