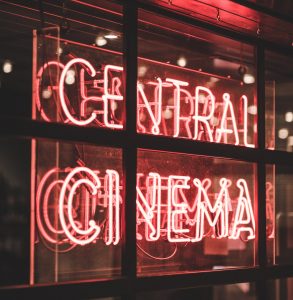 Summer and the movies go together like editors and—bad behaviour? These five features, all watched and applauded by WCEA partners, portray editorial types as an unusually dark, debauched breed.
1. Bored to Death: In this undervalued HBO series, Jason Schwartzman stars as a low-key novelist who moonlights as a private detective. His boss, played by Ted Danson, is a sex-and-drug-addicted magazine editor drawn to the Gen Y crowd by a serious case of age denial.
2. The Devil Wears Prada: Deliciously funny, this fictional portrayal of Vogue and its long-time editor, Anna Wintour, features the ever-adaptable Meryl Streep as the Dragon Lady of Fashion.
3. Fatal Attraction: When New York book editor Alex Forrest (Glenn Close) seduces married lawyer Dan Gallagher (Michael Douglas), it soon becomes clear she's interested in more than a one-night stand. If ever there was a lesson for fidelity in marriage—and making sure your domestic pets are well tied up—this 1987 thriller is it.
4. Office Killer: This campy B-movie stars the inimitable Carol Kane as a copy editor who's changed "that" to "which" one time too many. The result? She snaps and begins killing off her colleagues. Features Molly Ringwald in a small comeback role.
5. Wonder Boys: A still delightful send-up of writing, writers, and one almost washed-up acquisitions editor played by Robert Downey Jr. Also featured: Michael Douglas (again) as a writer/professor struggling to write his comeback book, Tobey Maguire as his quirky yet brilliant protégé, and Frances McDormand as a greenhouse-loving university chancellor.