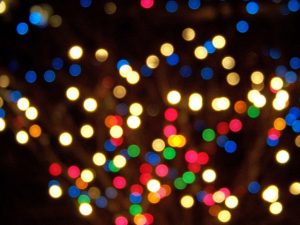 The WCEA partners know how to have fun, but navigating deadlines through the holiday season can be a challenge. Here are some suggestions to help you gain some semblance of work-life balance during the dark days of December.
Books and baking are the ultimate holiday combo for Frances, who suggests you check out these 11 literary-inspired Christmas cookies and desserts.
Audrey came across this Christmas card of "crackers" from copy editors at The Times of London. The card provides a hearty holiday laugh, and the accompanying discussion some sober second thought. It's a good list to keep close by as a reminder about unnecessary words and phrases.
Louise wonders what could be more seasonal than Nobel laureate Bob Dylan reading "'Twas the Night Before Christmas."
Lana suggests a nostalgic wintery flight with The Snowman. It's screened annually with live musical accompaniment at the Vancouver Symphony Orchestra School of Music winter concert and is available all year online.
Need a break from eggnog? Merrie-Ellen recommends wassail, a spiced hot cider traditionally shared by neighbours visiting and singing carols together. The Canadian Brass will help you get in the mood with "Here We Come A-Wassailing."
Georgina says: whatever your traditions at this time of year, consider challenging your imaginative self to out-create the makers of these clever Christmas tree substitutes. Then, on the 24th, sit by your festive tree with a warm something to sip.
Yvonne suggests giving yourself the gift of time to listen to Dylan Thomas himself reading A Child's Christmas in Wales. With a glass of eggnog, mulled wine, or wassail in hand, revel in the rhythm and beauty of the words: "All the Christmases roll down toward the two-tongued sea, like a cold and headlong moon bundling down the sky that was our street…"
Finally, along with family-favourite movies and indulgences in food and drink, Ruth recommends a Christmas Movie Workout to fend off the extra pounds when the weather is nasty and the local gym is closed. During your movie binge-watching, every time you hear the word on the left, do the exercise beside it:
Christmas – 1 minute of running on the spot
Present – 20 squats
Santa – 1 minute of plank
Turkey – 20 sit-ups (ab crunches)
Eggnog – 20 push-ups
Chocolate – 20 jumping jacks
Candle – 10 lunges (each leg)
Humbug – 10 side leg raises (each leg)
Angel – 10 triceps dips (using a chair)
Star – 10 burpees
Ruth took her inspiration from Heather Neal's Top 10 Christmas Workouts.