Congratulations to BC Book Prizes winners and finalists!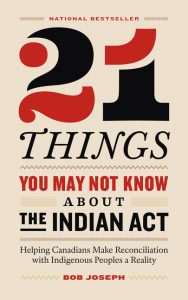 May 11 was a night to celebrate as the 35th annual BC Book Prizes were awarded.
What a treat it was to be at the gala to watch as nominees were announced, envelopes were opened, and winners were named.
Our congratulations go out to all the winning and finalist authors and publishers!
We were especially thrilled to see the principals of Page Two, a long-time WCEA client, accept the Bill Duthie Booksellers' Choice Award for 21 Things You May Not Know about the Indian Act on behalf of author Bob Joseph. WCEA partner Barb Johnston worked extensively on the book.
Among the finalists were three other books that WCEA partners know well: A Matter of Confidence by Rob Shaw and Richard Zussman, nominated for the Hubert Evans Non-Fiction Prize (edited by Merrie-Ellen Wilcox); Athlii Gwaii by the Council of the Haida Nation, nominated for the Roderick Haig-Brown Regional Prize (copy edited by Audrey McClellan); and Robert Bateman by Margriet Ruurs, nominated for the Christie Harris Illustrated Children's Literature Prize (proofread by Audrey McClellan).