Celebrating fall literary festivals and awards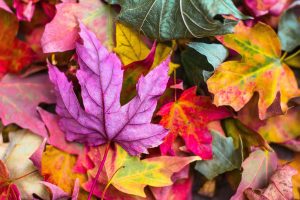 Along with colourful leaves and cozy sweaters, local literary festivals and awards are our favourite signs of fall.
Word Vancouver's September 16–25 lineup of online and in-person events includes Editors Aren't (Always) Evil, a panel featuring novelist and retired WCEA partner Frances Peck.
The Vancouver Writers Fest runs October 17–23 and is almost fully in-person this year. Among the 80 events is the splendid Afternoon Tea, where Adriana Barton, author of Wired for Music (Greystone Books), is taking part. WCEA partner Lucy Kenward was the substantive editor of Adriana's book.
We also see several familiar titles among this season's book prize nominees. Barry Gough's Possessing Meares Island (Harbour Publishing) is up for the BC and Yukon Book Prizes' Roderick Haig-Brown Regional Prize (to be announced September 24) and the City of Victoria Butler Book Prize (to be announced October 12). WCEA partner Audrey McClellan edited this book.
Another contender for the Roderick Haig-Brown prize is Luschiim's Plants (Harbour Publishing), by Dr. Luschiim Arvid Charlie and Nancy J. Turner. WCEA partner Merrie-Ellen Wilcox was the book's proofreader.
A third nominee for this same award is Where the Power Is (Figure 1), by Karen Duffek, Bill McLennan, and Jordan Wilson. The book is also a finalist for the City of Vancouver Book Award (to be announced October 21). WCEA partner Amy Haagsma was copy editor.
Our warmest congratulations to all!