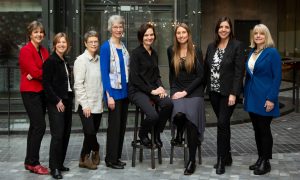 As we start the new year and decade, we are delighted to announce that we have a new partner joining our team of editors, writers, and trainers. As of January 1, 2020, Lucy Kenward is a partner of West Coast Editorial Associates.
Lucy is an award-winning editor of non-fiction books and publications. She worked in-house with Douglas & McIntyre and Greystone Books for more than a decade, where she edited cookbooks, art catalogues, architectural monographs, outdoor guides, and illustrated histories. In 2010, Lucy received the Tom Fairley Award for Editorial Excellence from Editors Canada for Vij's at Home: Relax, Honey by Meeru Dhalwala and Vikram Vij.
At Douglas & McIntyre and Greystone Books, Lucy worked closely with Nancy Flight, one of WCEA's founding members, who has been an important mentor to Lucy.
Today, Lucy works as a freelance editor for publishers, non-profit organizations, and educators. She specializes in helping subject-matter experts shape and clearly present their ideas for readers, particularly in the areas of health, wellness, food, wine, nature, environment, art, and business. She also works with Greystone Books as an editorial associate and currently sits on the executive of Editors BC.
We are thrilled to have Lucy join our partnership!