Introducing Meg and Greg: A new phonics book series for young readers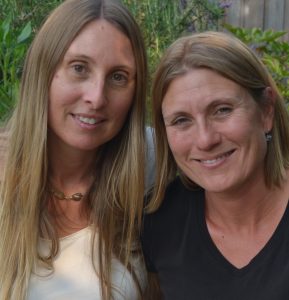 Congratulations to our partner Rowena Rae and her sister, Elspeth Rae, on the release of their book A Duck in a Sock: Four Phonics Stories, the first in the Meg and Greg series of chapter books for six- to nine-year-olds who struggle with reading.
The idea for the series arose when Elspeth, who teaches children with dyslexia and other language-learning difficulties, was frustrated in her attempts to find stories that were written at a near-beginner level yet were engaging for these older readers. To fill the void, Elspeth teamed up with sister Rowena, who brought years of writing and editing experience, and illustrator Elisa Gutiérrez, and Meg and Greg were born.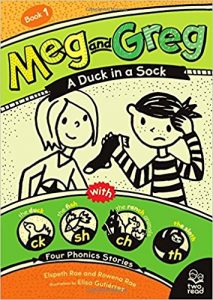 "The big idea with the book is that it's designed for shared reading between two people," say Rowena and Elspeth. "An adult or buddy reads more complex text that keeps the story interesting, while the child reads a simpler level of text that uses a phonics approach. As a result, a kid learning to read at an older-than-average age no longer needs to feel bored and demoralized by being given books written for a younger child."
Released only days ago, the book is rapidly generating buzz. "Someone has already asked us when book two will be available," says Rowena. "It's been wonderful to hear that children are reading and enjoying Meg and Greg's adventures in these stories. Reaching kids who need extra support in reading has been our goal all along."