Celebrating a new book: The Larder of the Wise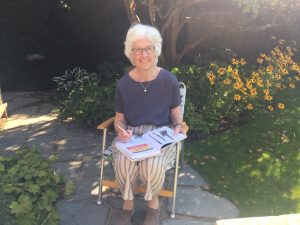 Every so often, a project arrives that hits an editor's sweet spot, the topic a perfect fit with the editor's own interests. Such was the case with me and The Larder of the Wise: The Story of Vancouver's James Inglis Reid Ltd.
Authored by Anne Wyness and out this fall from Figure 1 Publishing, The Larder of the Wise is a richly illustrated account of the family business that sold traditional Scottish fare in downtown Vancouver for 78 years.
I took an interest in Vancouver's history a few years ago, when I began writing a blog about the city's early booksellers and stationers. When the opportunity arose to help Anne shape her book as its structural editor, I knew I couldn't let it pass me by.
Anne is the granddaughter of company founder James Inglis Reid, and the daughter of Gordon Wyness, James's son-in-law and successor as the store's manager. With a wealth of business and family records and photos at her disposal, she was able to craft a story that takes readers through Reid's doors and behind its counters. We get to see how ham and bacon were cured and smoked, how haggis was produced, how scones were baked, and how the company's character developed and remained steadfast through numerous ups and downs.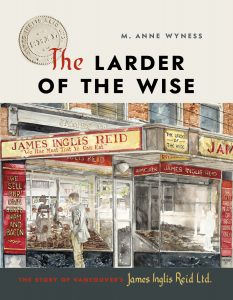 Anne also paints a picture of what Vancouver was like in the decades that Reid's passed through, and how the city's fortunes and misfortunes played out in the family business. Ultimately, downtown "revitalization" pushed small businesses like Reid's right out. When closure was imminent in 1986 to make way for the Pacific Centre Mall, the store displayed two small signs on its counters that read, "We shall miss you all."
I arrived in Vancouver in 2001, so I wasn't familiar with Reid's before hearing about it from Anne. I'm so grateful to have had the chance to work with her on such a fine book, and to learn so much about this beloved business and the city I live in. Congratulations to Anne on her achievement and on the praise that the book is earning.