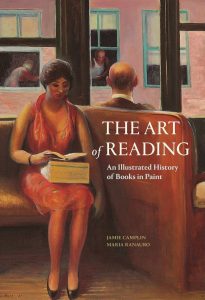 What could be better than a book celebrating "the preeminent information-providing, knowledge-endowing, solace-giving, belief-supporting, leisure-enriching, pleasure-delivering medium of all time"? That is, a book celebrating the book?
That's what we thought when retired WCEA partner Louise Oborne tipped us off to The Art of Reading: An Illustrated History of Books in Paint, which explores how painters have been inspired by books to create some of their most masterful works.
An artist as well as our former editing partner, Louise knew we'd all appreciate a book about what inspires all of us, too.
The Art of Reading was written by Jamie Camplin and Maria Ranauro and published by Getty Publications in 2018.
Thanks Louise!