Science writing for positive change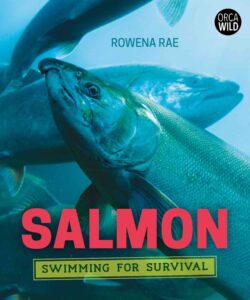 Huge congratulations to WCEA partner Rowena Rae, whose Salmon: Swimming for Survival was named an Outstanding Science Trade Book for K–12 students by the US National Science Teaching Association and Children's Book Council!
Published by Orca Book Publishers, this book comes at an especially threatening time for salmon and other aquatic species. Thanks to science writers like Rowena, we can learn not only what is going on but what we can do to make a positive difference.