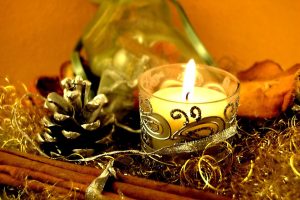 'Tis the season when even hard-working language pros aim to kick back a little. Here are a few suggestions from our partners to help you enjoy this festive month:
Merrie-Ellen's musical offering is The Lamb, John Taverner's setting of the William Blake poem, often performed as a Christmas carol, but notable this year as the haunting melody that opens and closes the Oscar-winning Italian film La Grande Belleza (The Great Beauty).
Georgina suggests treating yourself, one dark evening soon, by curling up in a favourite chair, a comforting sip at hand, and reading aloud Rhonda Ganz's poetic incantation to winter solstice, "This Point of Roughness."
Louise invites you to celebrate the advent of the seasonal greeting card in this online exhibit from the British Postal Museum & Archive.
Ruth offers up this alternative version of "The Twelve Days of Christmas," written especially for copy editors by Mary Norris of The New Yorker magazine.
Canada lost one of its greatest authors this year. Frances suggests putting aside 15 minutes to listen to this reading of Alistair MacLeod's "To Every Thing There Is a Season: A Cape Breton Christmas Story." 
To help you avoid seasonal clichés, Audrey recommends this rundown from Baltimore Sun "veteran drudge" John E. McIntyre (whose Joke-of-the-Week is worth watching every week of the year).
To expand your holiday movie repertoire, Janis urges you to go outside the Christmas box and consider these overlooked seasonal films.
And for editorial elves who will be hard at work this season, Yvonne recommends nine style tips for Christmas from the American Copy Editors Society.
Photo courtesy Marius Iordache, Public Domain Images