Getting published: A smorgasbord of choices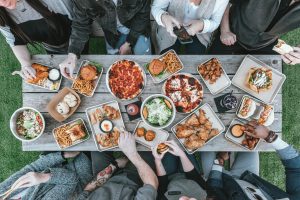 Some of us at WCEA will take on work helping individuals with manuscripts they hope to publish in one form or another. We are not literary agents or book packagers, but we can give some professional advice when authors ponder the perennial question, "Should I try to find a publisher or should I publish this myself?"
In some cases, it's clear that self-publishing makes more sense than trying to find a conventional book publisher. If you have written a memoir or family history that you just want to distribute to close friends and relatives, you can produce a small run of books at a local print shop. Same if you want the book to come out quickly. Or if you have a trade fair or lecture series coming up and want your book available to sell or give away to promote your business. If you have a small audience or networking connections to a large audience, it makes sense for you to be the publisher. This way you retain control of the process so the book comes out on your schedule and in the format you want.
But if you think your book might have a broader appeal—for example, if you have an interesting story to tell, or information that should reach a wide audience—or if you hate the thought of taking on the tasks involved with production, sales, and marketing, you may want to approach a publisher.
When authors ask me if publishing conventionally is the better route, these are the pros and cons I set out for them to consider.
Publishers take on the risk and much of the non-writing work of producing a book.
They will pay for any editing needed. (Note that even if you've worked with an editor to prepare your book for submission, publishers will likely put it through at least a copy edit and/or a proofread to ensure it conforms to their editorial style.)
They will usually commission an index for non-fiction books.
They will pay for book design and production (i.e., printing), which is often the highest cost of publication. This cost is lower if you are producing an e-book.
They generally have marketing staff to look after promotion, though most publishers today expect authors to have a social media presence, to do media interviews, and to be ready to do some self-promotion.
They have a distribution network that will get the book into bookstores and special markets.
In return, publishers pay authors a royalty on each copy of the book sold. For example, if your book sells for $20 and you receive a 10 percent royalty, you will receive $2 for each book sold.
Publishers have the final say on book design, cover art, price, marketing emphasis, and myriad other details.
It usually takes a while for publishers to read submissions and accept a manuscript for publication.
Many publishers will only consider books submitted by a literary agent. This means you need to find an agent who will represent you, and it usually takes a while for agents to read submissions and agree to represent an author.
Publishers set the schedule for publication based on their own business plan. They are usually working on books at least a year ahead of publication, so if your book is accepted by a publisher, you are not likely to see the printed and bound copy for a year or more. That means the manuscript you submit for consideration in September 2022 may not appear as a book till September 2024 or later.
If you self-publish, you get to decide when your book appears and what it looks like, but you will be paying for everything, making all the decisions, and selling the book yourself. You can be your own contractor and find your own editor, indexer, designer, printer, publicist, and distributor. Or you can take on some of these jobs yourself and hire other people for those tasks you have no skill in, or no desire to do.
There are also many companies that offer a smorgasbord of services for self-publishing authors. You can sign a contract with them to take over the whole publishing process, from editing to shipping to bookstores and uploading your book on Amazon, or you can pick and choose which services you pay for. Perhaps you are using WCEA to edit your book, and you are a professional graphic designer who can produce the files for printing, but you have no idea how to put together a marketing plan or produce an e-book. You can purchase a package focused solely on marketing or digital publication, without paying for services you don't need.
Here are just a few of the companies that offer self-publishing services. It's not an exhaustive list, but these companies have been used by authors I've worked with, who have been satisfied with the services provided.
It's one thing to get boxes of books printed and ready to sell, but it's another to get those books into the hands of people who will actually pay for them. This holds true whether you place your book with a publisher or publish it yourself. However, in the latter case, you are stuck with the bill and the boxes till you figure out how to find customers! Sell Your Book: The Author's Guide to Publicity and Promotion is an invaluable publication from the Writers' Union of Canada and League of Canadian Poets that gives advice on creating a promotional campaign, reaching out to bookstores, and selling online or at events.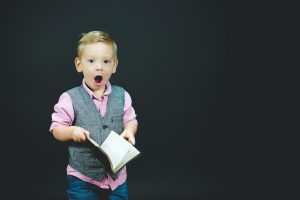 Whether your book finds a home with a publisher or you produce it yourself, there's nothing like the thrill and pride of holding the book you've written and seeing your name on the cover. And though WCEA partners have been involved with hundreds of books, it is still a thrill for us to know we've helped a client achieve this goal.