Behind the scenes at the word museum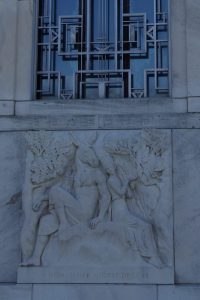 In August 2016 I wrote about the Library of Congress in Washington, DC—a must-see for any language and literature buffs visiting the US capital. A January 25, 2017, Washington Post story reported that a new attraction for word lovers is slated to open in the city in winter 2019.
Planet Word will be a "free-for-entry museum using technology to explore speech, literature, journalism and poetry," according to the article. Anne Curzan, professor of English and linguistics at the University of Michigan, is on the board of advisors. In a blog post for Lingua Franca (no longer available) she wrote that the proposed museum could support more "linguistically informed language exploration in school curricula."
Curzan describes the move by linguists and teachers to design educational materials that introduce linguistics in the early grades, along with geology, chemistry, and biology. "There is nothing more human than language, and students should learn about how language evolves, how dialects work, how they create new slang, how humans and computers learn language, and more—as they also learn the conventions of standard, formal writing (which right now too often gets equated with 'what students need to know about language'). Kids love to play with language, and we could exploit that much more in the elementary- and secondary-school curriculum than we do."
The proposed site of Planet Word is the lovely Franklin School, built in 1869 and nearly demolished in 1968.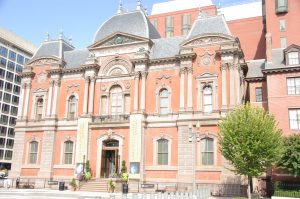 Other bloggers writing about Planet Word, and posters in their comment sections, have noted the existence of other language museums in College Park, Maryland; Waxhaw, North Carolina (not a language museum per se, but the Museum of the Alphabet) ; Paris, France; Sao Paulo, Brazil (though it appears this one has been temporarily closed by a fire); and, to my shock, Toronto, Ontario! The Canadian Language Museum has had annual travelling exhibits since 2012, and just recently moved into a permanent home at the Glendon campus of York University. I'll be following the museum's Twitter feed until my next trip to Toronto. And until I can visit some of these other treasure troves of words, I'll be exploring their websites and checking out the New York Times dialect quiz.