A partner of West Coast Editorial Associates and a Certified Professional Editor (CPE), Lana Okerlund delivers writing and editing workshops for a variety of corporate, non-profit, and public sector clients. She is also on faculty for Simon Fraser University's Editing Certificate program.
In addition to offering the established workshops below (which can be delivered in person or online), she custom-develops training for specific clients and provides one-on-one coaching for workplace writers.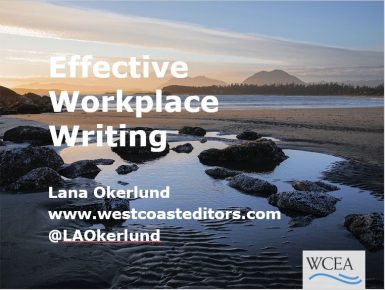 Effective Workplace Writing
A highly customizable workshop covering topics such as an effective writing process, writing for the reader, principles of plain language, spotting and avoiding common errors, and email do's and don'ts.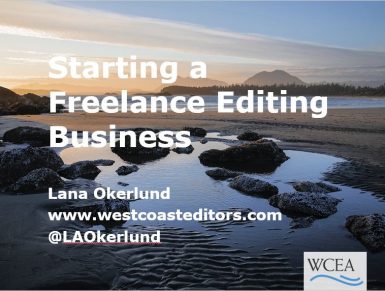 Starting a Freelance Editing Business
An overview of what editors do, where to find clients, what editors are paid, and where to gain the knowledge and skills required to be a successful professional.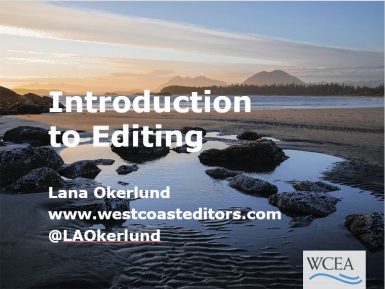 Introduction to Editing
An introduction to what editors do at each of the four main levels of the editorial process—structural editing, stylistic editing, copy editing, and proofreading.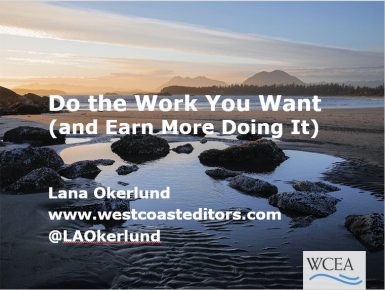 Do the Work You Want (and Earn More Doing It)
A guided strategic retreat to help both experienced and new editors envision their ideal career, understand their current situation, and develop an action plan to close the gap.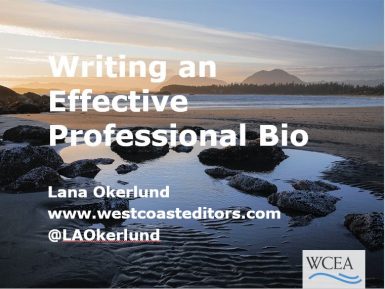 Writing an Effective Professional Bio
An introduction to the characteristics and components of an effective professional bio.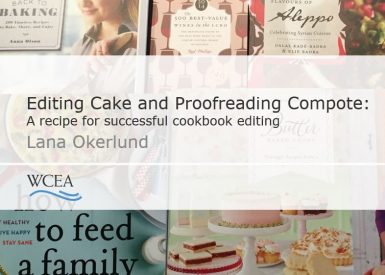 Editing Cake and Proofreading Compote: A Recipe for Successful Cookbook Editing
A hands-on overview of the editing and proofreading issues unique to the cookbook genre.